The Department of Justice on Wednesday announced that James Alex Fields—the white supremacist accused of murdering protester Heather Heyer during last summer's neo-Nazi rally in Charlottesville, VA—has been indicted on 30 charges, including a federal hate crime charge.

Fields, who drove a car through a crowd of protesters at the Aug. 12 "Unite the Right Rally," already faces a first-degree murder charge in Virginia. Before the attack, he was photographed holding a shield bearing the logo of the "Vanguard America" hate group.
"As this case indicates, our office will aggressively prosecute hate crimes and other civil rights offenses committed because of the actual or perceived race, color, religion, or national origin of any individual or group," supervising U.S. attorney Thomas Cullen said in a statement put out by the DOJ.
Ironically, Heyer's death, and the aftermath of the rally overall, marked one of the lowest points in Donald Trump's administration to date, as he showed how little he actually cared about white supremacy by praising the "many fine people on both sides" of the protests. He also issued a tacky, lip-service tweet following Heyer's death.
According to the DOJ, Fields has been indicted for:
one count of a hate crime act resulting in the death of Heather Heyer (18 U.S.C. § 249);

28 counts of hate crime acts causing bodily injury and involving an attempt to kill (18 U.S.C. § 249); and

one count of racially motivated violent interference with a federally protected activity (18 U.S.C. § 245(b)(2)), resulting in the death of Heather Heyer, for driving his car into a crowd of protestors on a downtown street in Charlottesville, Virginia.
G/O Media may get a commission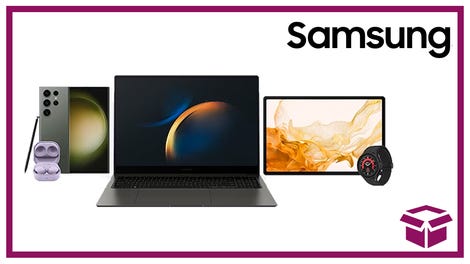 24 hour deals
Discover Samsung - Daily Deal
The indictments come just days after the U.S. Parks Service granted initial approval to Unite The Right organizer Jason Kessler's application to hold a "white civil rights rally" across the street from the White House this coming August. According to his application, Kessler estimated that some 400 people would attend the proposed rally, which he explained was for "protesting civil rights abuse in Charlottesville, VA."