A racist flyer telling African-American residents of an Irvine, Ca. apartment building to keep the noise down has been spreading across social media today. But the company that owns and manages the building, Equity Residential, says the poster is a hoax and that there is no evidence the poster was ever actually there.
The controversy began after Instagram user teyent_theequeenb posted several photos of what she claimed was a flyer posted in the elevators at Toscana Apartments, which houses many UC-Irvine students but is not associated with the college.
At first glance, it looks like a typical "keep the noise down" reminder tacked on thousands of college dorm walls. But two bolded paragraphs stand out:
"We also would like to remind our African-American residents to keep conversation volume down and reduce music levels between 10:00p.m. and 7:00a.m.," the flyer reads. "Multiple complaints have been made regarding this issue."
The Instagram user also posted a video making clear that the poster really was on the wall of an elevator:
G/O Media may get a commission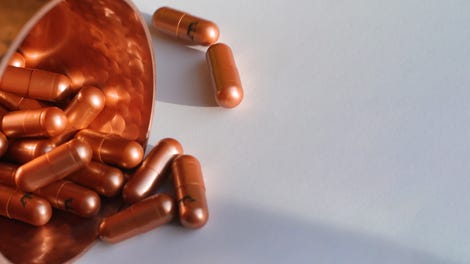 health
The Lyma Supplement
"This is what it means to be black in Irvine," the woman who posted the Instagrams says in her video. "Generalizations. Do you see this?" "Blatant racism with no regard of our personal feelings," adds another woman.
The two photos and video that the user posted on Instagram were not geotagged, unlike many of her other photos, so it's hard to say for sure whether the elevator she took the photos in is actually in Toscana Apartments.
Equity Residential, a national apartment company headquartered in Chicago, says its employees had nothing to do with the poster.
"That flyer is not real, it's fake, it wasn't created by us, it wasn't posted by us," Marty McKenna, an Equity spokesperson, told Fusion. "We don't know where it came from…It looks like it came from the management and it did not."
McKenna said Equity was investigating the source of the poster, and suggested it might have been Photoshopped.
"We searched the property this morning and couldn't find it," McKenna said, "but that doesn't mean it wasn't taken down by somebody else."
"We're outraged about the content, it's not something that we would ever ever do," he added.
UPDATE: The original Instagram poster has responded to Equity in several comments: "Why are you lying?" "All of the other flyers in the building have the same letter head [sic]. Smart move to cover your ass though," she said.
UC-Irvine addressed the controversy in a tweet:
Fake or not, the poster has been outraging twitter users:
https://twitter.com/wldflwrx/status/604279475694604290
If you have any information on where this flyer came from, email: casey.tolan@fusion.net.
Casey Tolan is a National News Reporter for Fusion based in New York City.