Donald Trump spent Wednesday afternoon practicing putting at his Florida golf course, and the media—starved by a slow news day sandwiched between two major holidays—was on it.

Then, as if magically conjured from pure nothingness, someone driving a massive truck pulled up to ruin everyone's fun by blocking the cameras' already obstructed view of the course.
Once again, major media outlets like CNN jumped into action.
G/O Media may get a commission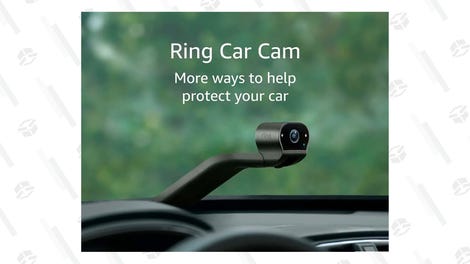 Could this have been an intentional act of sabotage orchestrated by the United States Secret Service? Nope, they claim.
Maybe it was the president's son Barron Trump, a known flouter of automobile etiquette? Or—far less likely but not impossibly—Trump, a documented truck-lover himself!
Will we ever find out who drove the truck? Was it you? Sound off in the comments!