Undocumented immigrants in California will be able to apply for driver's licenses starting Jan. 2 — and the impact could be life-changing.
A driver's license is worth a lot (as any teenager will tell you). But it's even more meaningful for an immigrant who entered the country illegally or overstayed a visa.
Here's how driver's licenses will transform lives in California, with guidance from the National Immigration Law Center:
1. Access to jobs, housing and education
California is a huge state (the third biggest by land area, behind Alaska and Texas) and a car can be a gateway to finding the best job, school or place to live. The state is also home to the biggest population of undocumented immigrants — an estimated 2.5 million people, according to the Pew Research Center.
When you consider the numbers, a driver's license suddenly looks like an enormous policy change.
In nearby Oregon, where a similar law failed to win approval in November, a study found that migrants depended on cars for access to the labor market, as well as things like medical care, church attendance and recreation.
G/O Media may get a commission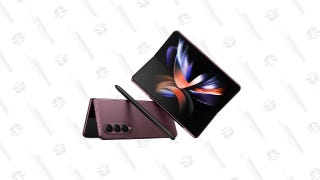 Save Up to $300
Galaxy Z Fold4
2. Protection from deportation
The Obama administration has pledged to focus on deporting serious criminals, but immigration officials still remove people for traffic infractions. In the 2014 fiscal year, one in four so-called "criminal alien removals" were for low-level crimes, including unlicensed driving.
A driver's license allows migrants to drive legally, taking away a potential avenue to deportation.
Consider the story of Miguel Morales, a Guatemalan immigrant who had been living in Maryland until this fall. He was charged with unlicensed driving in 2010, fought his deportation, but was eventually removed to his native Guatemala, leaving behind a young daughter in the U.S.
"It's a shame," he wrote by email today. "The only one who suffers is my daughter."
3. Safety
This should have been obvious to everyone a long time ago. Licensed drivers are way safer than unlicensed ones.
A 2013 report by the California Department of Motor Vehicles found that unlicensed drivers were three times more likely to cause a crash than those with proper certification.
The move also helps police and first responders, who will be able to identify people more quickly.
4. Insurance
Eligible applicants will need to provide proof of insurance before they register a vehicle. An estimated 15 percent of California drivers don't have insurance, according to the Insurance Research Council, so increased coverage could help protect more motorists in the event of an accident.
Correction: Undocumented immigrants will be able to apply for licenses on Jan. 2. An earlier version of this post said Jan. 1. Also, applicants for driver's licenses will not need to provide proof of insurance to receive a license, according to a spokesperson for the California DMV. Such proof will be needed only to register a vehicle.
Ted Hesson was formerly the immigration editor at Fusion, covering the issue from Washington, D.C. He also writes about drug laws and (occasionally) baseball. On the side: guitars, urban biking, and fiction.