On a day to honor the 100th anniversary of the end of World War I, French President Emmanuel Macron delivered a message that isolationist Donald Trump needed to hear: The type of dangerous nationalism that people like Trump embrace leads to "chaos and death."
As Trump sat stone-faced during Macron's Armistice Day speech at Paris' Arc de Triomphe, the French president warned, "The old demons are rising again, ready to complete their task of chaos and of death."

He highlighted a distinction that Trump's "Make America Great Again" crowd would do well to contemplate: "Patriotism is the exact opposite of nationalism," Macron said, according to the Associated Press. "Nationalism is a betrayal of patriotism."

Macron then spoke of a trait the U.S. president seems completely devoid of: moral values.

"In saying 'Our interests first, whatever happens to the others,' you erase the most precious thing a nation can have, that which makes it live, that which causes it to be great and that which is most important: Its moral values," Macron said.

G/O Media may get a commission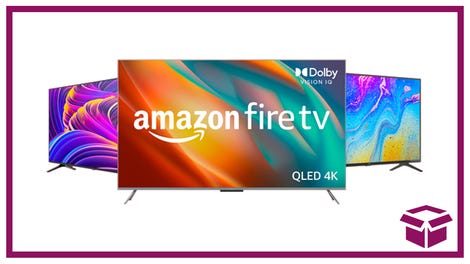 Ooh. stunning.
New Amazon Fire TVs
Several reporters covering the event, which was attended by dozens of foreign leaders and officials including Vladimir Putin, said Trump appeared "unmoved" by Macron's words. He did, however, call the ceremony "very beautiful" and "well-done" later.

The Washington Post noted that neither Putin nor Trump participated in a procession along the Champs-Elysees before the ceremony, in which world leaders dressed in black walked toward the Arc while military jets flew overhead. Instead, Putin and Trump arrived later, in their own motorcades, a decision a White House spokeswoman told reporters was due to security protocols.

Later, Trump spoke at Suresnes American Cemetery and Memorial outside of Paris, where 1,541 Americans who died in World War I are buried. It was a chance for the U.S. president to make up for the previous day, when he blew off a scheduled visit to the Aisne-Marne American Cemetery and Memorial because of light rain.

As The New York Times pointed out, Winston Churchill's grandson mocked Trump on Twitter for skipping Saturday's visit. "They died with their face to the foe and that pathetic inadequate @realDonaldTrump couldn't even defy the weather to pay his respects to The Fallen," Nicholas Soames tweeted.

On Sunday, Trump did weather the rain during a speech that lasted about 10 minutes, joking at one point that he was "getting drenched."

"Exactly 100 years ago today, on Nov. 11, 1918, World War I came to an end. Thank God. It was a brutal war," Trump said, reading from a prepared speech. "Millions of American, French, and allied troops had fought with extraordinary skill and valor in one of the bloodiest conflicts in human history. We are gathered together at this hallowed resting place to pay tribute to the brave Americans who gave their last breath in that mighty struggle."

Trump's visit to the Suresnes American Cemetery meant that he skipped the start of a three-day peace forum on Sunday, organized by Macron and attended by German Chancellor Angela Merkel and other dignitaries. Later, Trump headed back to Washington, missing the rest of the forum as well.