A woman who came forward to accuse a Southern California assemblyman of harassment filed fundraising papers this week to launch her run for the district seat he vacated.

Yolanda Anguiano told The Los Angeles Times she's running for the seat vacated by former Assemblyman Raul Bocanegra, who resigned in November after seven women accused him of groping them or making unwanted advances.
Anguiano was not one of the women who said they were harassed by Bocanegra, but she did come forward in the Times' investigation to corroborate an office assistant's claims that the former assemblyman constantly pressured her into accepting a date. Anguiano also filed official complaints with the state's Assembly Rules Committee.
As another silver lining, the race for that seat could mean another woman being elected to the overwhelmingly male California Assembly. At least two other women have announced their bid to run for Bocanegra's seat, including former Assemblywoman Patty Lopez and Bonnie Corwin, a local resident who organized a protest outside Bocanegra's office last fall and called on him to resign. Women hold just 18 of California's 80 Assembly seats, according to the Los Angeles Daily News.
In his November resignation letter, Bocanegra said "the truth would come out clearing my name and reputation."
G/O Media may get a commission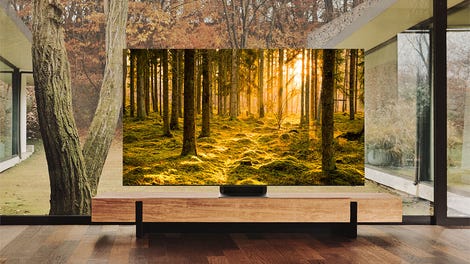 Up to 40% off
Samsung Smart TVs
He went on to say, "the principle of 'innocent until proven guilty' has been temporarily lost in a hurricane of political opportunism among the self-righteous in my case—to the detriment of both the accuser and the accused."

Anguiano told the Times she's aware some could interpret her run as opportunistic after filing a complaint about the assemblyman.

"People are going to say what they want," she told the Times.
Anguiano is running to represent Assembly District 39, which includes Sylmar, Pacoima and North Hollywood—all majority Latinx cities.