Women in their twenties are having far fewer children than the generations before them. Birth rates for this age group dropped more than 15 percent, between 2007 and 2012, according to a new study by the Urban Institute.
Prior to 2008, amid the recession, marital birth rates and non-marital birth rates had increased.
"The turnaround is pretty sudden," said Nan Marie Astone, the lead author of the study.
While other factors, like better access to reliable birth control could play a factor, Astone credited the economic downturn as the likely reason behind the sharp shift, citing similar historical trends.
Drops in fertility rates for twenty-somethings also occurred in the early 1930s and late 1970s.
G/O Media may get a commission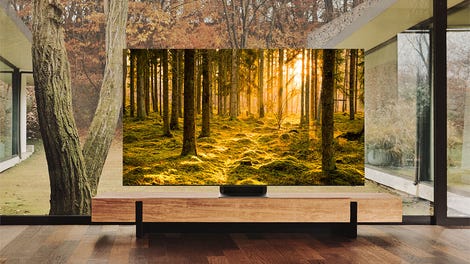 Up to 40% off
Samsung Smart TVs
The recession has had a negative impact on employment opportunities for young adults, but Astone points out that other issues, like childbearing are at stake too.
"Labor market outcomes are not the only outcomes that are affected by a recession," said Astone.
In 2012, women age 20-29 gave birth at the slowest pace of any generation of young women in U.S. history, according to the study.
The Urban Institute examined national trends, using data from the CDC Wonder and the American Community Survey.
All races and ethnicities were impacted by the drop in fertility rates.
Sixty-three percent of the total decrease in fertility among Hispanic women is due to falling birth rates of unmarried women. For non-Hispanic black women, more than three-fourths of the decline is caused by unmarried birth rates.
Unmarried women of all races and ethnicities had fewer children, especially among Hispanics and non-Hispanic black women.
Since child birth outside of marriage is associated with lower education, lower income, and worse outcomes for kids, this drop has the potential to decrease family inequality, according to the study.
However, Astone said that it's too soon to tell whether women who forgo having children in their twenties will start families in their thirties.
"We'll see an effect in the short term on very young children, but if these populations recover, we shouldn't see a long-term change in the age structure in the United States," she said.
Geneva Sands is a Washington, D.C.-based producer/editor focused on national affairs and politics. Egg creams, Raleigh and pie are three of her favorite things.