To whomever might think that women's sports are not as intense as the men's version: I present the case of the U.S. and Canada's Women's National Hockey teams. The two are set to play Wednesday at 7:30 am ET at the Winter Olympics in Sochi.
Relationships have been strained in what the Bleacher Report dubbed as the "Best Rivalry You Have Never Heard Of" since October, when the two teams brawled in a ten person fight. Then, the teams threw down once again in an Olympic qualifier game that the U.S. won 4-1 in late December.
Before these two recent fights, the last time the gloves came off were in 2009.
"It's not as rare as people think," Canadian forward Brianne Jenner told NPR about speculation of a possible fight on the ice during Wednesday's game. "That's just kind of what happens when you're in an intense hockey game."
The U.S. hasn't won a gold medal in the sport since 1998. Canada, on the other hand, has dominated the event, winning the gold the last three Winter Olympics in 2002, 2006, and 2010.
With no Stanley Cup to play for, and basically no professional options, the Olympics means everything for women's hockey. The two teams currently sit on top of all nations with 2-0 records. And that means both teams will be coming out swinging— figuratively, but quite possibly literally.
G/O Media may get a commission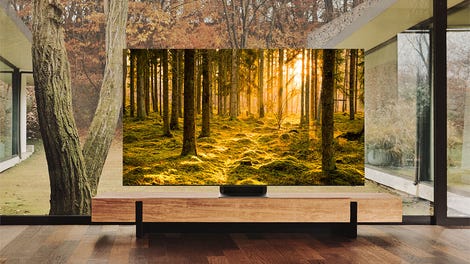 Up to 40% off
Samsung Smart TVs
"What I liked about that fight in [October] was that you saw people playing out of passion," U.S. forward Erica Lawler told Sports Illustrated. "When push comes to shove, and you have to have your teammates back no matter what."
Watch some of the past fights between the teams below.
Daniel Rivero is a producer/reporter for Fusion who focuses on police and justice issues. He also skateboards, does a bunch of arts related things on his off time, and likes Cuban coffee.