Wonder Woman has lost its behind-the-scenes Wonder Woman. According to The Hollywood Reporter, director Michelle MacLaren has left the project due to creative differences with Warner Brothers.
We don't know exactly what happened between MacLaren and the studio  — citing good old "creative differences" is a lot like telling an acquaintance that your profoundly bitter breakup was a mutual decision, no big deal, you're fine — but it's hard to think of this as anything but their loss. MacLaren is renowned for her extensive TV work, with episodes of The Walking Dead, Game of Thrones, and Breaking Bad (for which she won two consecutive Emmys as a producer) under her belt.
G/O Media may get a commission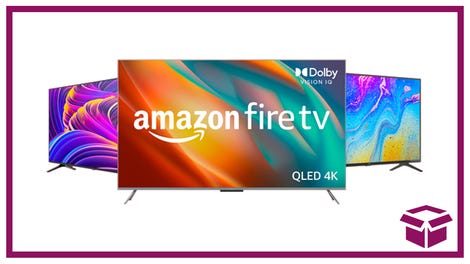 Ooh. stunning.
New Amazon Fire TVs
In Hollywood, men account for a staggering 90 percent of directors, and big-budget action flicks represent particularly unfriendly terrain for women. MacLaren would have been the first female director to take on a comic book movie in recent memory, after Patty Jenkins notoriously parted ways with Thor 2 (which replaced her with Alan Taylor) in 2011.
Lexi Alexander, who helmed Punisher: War Zone in 2008, recently told Spinoff Online about the industry-wide preconceptions female directors are forced to contend with:

"…in some studios if a woman is announced on a movie, somebody told me that there's a proven fact that the shares drop. So this has gotten into the collective consciousness now and this is a really dangerous thing… I mean, the lists that go out that you guys don't know about and nobody really ever digs for them, directors' lists on certain movies, they barely have women on there."
This is not good, friends. Not even a little bit good.
There is at least one ray of hope for those who consider themselves fans of both badass movies and badass gender equality. Marvel Studios has tapped two talented female screenwriters, Nicole Perlman (who co-wrote Guardians of the Galaxy) and Pixar's Meg LeFauve, to tackle the script for Captain Marvel, the franchise's first superheroine-led movie.
We have reached out to Warner Brothers for comment and will update when they respond. Hopefully, the studio will stay committed to finding Wonder Woman a female director (can we interest you in a recent Oscar winner, perhaps?), a goal they had made public before hiring MacLaren last fall. Otherwise, Diana Price may have to go ahead and golden lasso herself some fresh, non-dude talent, thank you very much.
Molly Fitzpatrick is senior editor of Fusion's Pop & Culture section. Her interests include movies about movies, TV shows about TV shows, and movies about TV shows, but not so much TV shows about movies.