SAN JUAN, Puerto Rico—The plaza erupted in cheers as the ball leaped off the bat. It was a baseball crowd, and the fans knew a home run swing when they saw one.
"That was Correa! That was Correa!" yelled Luís, referring to the star shortstop from the Houston Astros, Puerto Rican Carlos Correa.

"No, it wasn't," Luís' wife, who wasn't drinking, corrected him. The giant outdoor screen zoomed in on Astros slugger George Springer circling the bases in a home run trot. The cheers in the plaza momentarily drowned out the incessant nocturnal moan of San Juan's generators.

"Oh, it was Springer. Doesn't matter! Home run!" shouted Luís, his spirits undiminished as the Astros took a brief lead in Game 4 of the World Series.

For the several hundred Puerto Ricans watching Saturday night's game in the outdoor La Placita de Santurce, a popular collection of bars that serve libations in plastic cups, Springer's sixth–inning blast offered a rare moment to cheer in a game the Dodgers went on to win 6-2.

G/O Media may get a commission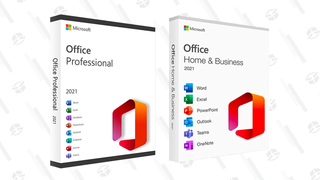 89% off
Microsoft Office Professional 2021 Lifetime License
But Puerto Ricans are getting their cheers where they can. And right now, baseball is providing an opportunity.

While Houston and Los Angeles are a long way from Puerto Rico—an island surrounded by water, big water, ocean water—Boricuas feel like they've got skin in the game. The Astros' Carlos Beltran and Carlos Correa, and the Dodgers' Enrique Hernández, are all hometown heroes. But judging by the shirts, hats, and cheers, 23–year–old Correa is Puerto Rico's favorite son, which is why everyone here seems to be rooting for the Astros.

Many are just happy to be watching baseball again. It's a luxury that is still an impossibility for more than 75% of Puerto Rico, which is without electricity 40 days after Hurricane Maria made landfall. Even in San Juan, much of the capital goes dark after sundown. The damage is getting cleared, but the scars of the storm are everywhere—homes without roofs, trees without limbs, a city without traffic lights. Giant billboards still lie twisted on housetops, broken trees line the roadsides, and lifeless power lines drape side streets. And this is the part of the island that was spared the worst of the storm.


For most of Puerto Rico, life is still far from normal. For many, normal may never return. But baseball is familiar, and right now the World Series feels like a welcome visit from an old friend.

"Puerto Ricans love baseball. This is a sign that we are returning to who we were," says Luís, an affable 45–year–old lawyer who came to the La Placita de Santurce to watch the game with his wife, Elizabeth, a banker. "Like most people, we don't have electricity at home. So this is one of the few places we can watch the game and forget about life for a while."

"This is one of the first places to get the power back, so this is where people come," Elizabeth added. "This is a sign that we're returning to some stability, because for weeks after the storm we had no electricity and spent all day waiting in lines."

In the neighboring bars and restaurants, people watch the game with hypnotic stares, taking their eyes off the TVs only to order drinks. In the shadows on the edges of the plaza, an older and soberer crowd sits in lawn chairs and on benches, enjoying a few hours of baseball distraction before returning to their hot, darkened apartments for another night of restless sleep.

Baseball won't solve any of Puerto Rico's problems, but at least it's helping some people forget about them for a few hours.

"We're the privileged ones here," Luís told me. "There are lots of people who can't watch the game."