Pornhub, which holds the distinction of being the largest porn website, wants to pay students $25,000 for a video showing the work they do to make others happy. But don't get the wrong idea—this is a charitable endeavor.
In a statement announcing the scholarship competition, the company noted, "it's been said that how you make others feel about themselves says a lot about you. Pornhub very much takes this to heart in that we work hard to help make millions of people feel happy every single day." Bit of a stretch, but fine. They continue:

In turn, we would like to help support the recipient of the first annual Pornhub Cares Scholarship to realize their goal of doing the same. To mark the launch of Pornhub Cares, we are offering a $25,000 scholarship to one carefully selected recipient! Whether you are studying medicine, botany, paranormal psychology, or anything in between, application is open to all fields of study so long as you have a GPA of 3.2 or higher.
To enter the competition, each student must submit a 1,000 to 1,500 word essay on the topic, "How do you strive to make others happy," and a two to five minute-long video on "good work that you do." They add that "originality always scores bonus points," so don't be shy! Only qualified coeds need apply: you have to be 18 years or older, a student at an accredited institution, and submit a resume and transcript with your application to be considered.
Also, you must be cool with porn, per Pornhub Vice President Corey Price, who said, "If you're against pornography and an anti-pornography crusader, this is probably not the scholarship for you." But also, you shouldn't submit porn, either. Price told CNBC that videos containing explicit images will not be "seriously consider[ed]." He went on, "We are not looking for that whatsoever. I want to make that abundantly clear."
G/O Media may get a commission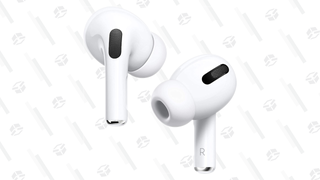 28% Off
Apple AirPods Pro Wireless Earbuds
But anti-porn organizations are not convinced. The National Center on Sexual Exploitation (NCOSE) responded to the scholarship with a statement, saying the scholarship is "a blatant attempt to exploit economically vulnerable young people, and to further normalize the porn industry." NCOSE continues:

While the application rules for this scholarship do not specifically prescribe that the video submission be pornographic, the fact that applicants must be 18 years of age makes Pornhub's motives quite obvious.
This is not Pornhub's first controversial brush with philanthropy. In 2012, the site gave $75,000 to cancer research and charitable organizations with its "Save the Boobs" campaign.
On a separate note, if you do happen to be a college student studying paranormal psychology please reach out, we want to hear your story.
Danielle Wiener-Bronner is a news reporter.