The recent Wall Street Journal investigation of Wynn Resorts billionaire CEO Steve Wynn includes allegations that he forced a manicurist to have sex with him in his office suite, terrified female employees to the point that they hid in bathrooms to avoid him, and walked around with his balls hanging out of his short shorts.
The Journal's exposé is the result of interviews with over 150 of Wynn's current and former employees. None of them reached out to the newspaper on their own, and most said they feared retribution for speaking out against Wynn's alleged sexual misconduct.

The article noted:

Wynn Resorts said it is committed to maintaining a safe and respectful culture, requires annual anti-harassment training for all, and offers an anonymous hotline. "Since the inception of the company, not one complaint was made to that hotline regarding Mr. Wynn," the company said.
But a Jan. 26 memo that appears to be from Wynn Las Vegas President Maurice Wooden to employees does exactly the opposite of what Wynn Resorts claimed to the newspaper. The notice was shared on Twitter by Wall Street Journal White House reporter Rebecca Ballhaus. Splinter was unable to independently confirm its authenticity.

Here's the entire text:

To All Employees,

You may have heard news reports today about allegations of sexual harassment directed at Mr. Wynn. Those news stories are part of the latest litigation strategy led by Elaine Wynn, who has been involved in lawsuits against Mr. Wynn and our company since 2011.

We are all supportive of Mr. Wynn and his leadership, and while it is unfortunate that the news media has been used to assail Mr. Wynn and us in this way, we are doing everything we can to protect our employees from these types of attacks and publicity.

We remain steadfast in maintaining the safe and respectful culture that has made us the employer of choice for our 23,000 fellow employees worldwide.

Maurice Wooden
The letter is similar to comments Steve Wynn made to the Journal blaming his ex–wife for "the instigation of these accusations" as part of a "terrible and nasty lawsuit" over a revised divorce settlement.

G/O Media may get a commission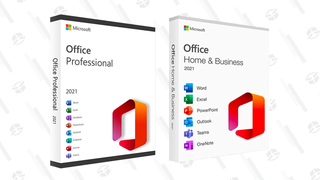 89% off
Microsoft Office Professional 2021 Lifetime License
Elaine Wynn's attorney denied those allegations.


Following the revelations, Steve Wynn resigned as the Republican National Committee's finance chair on Saturday.

Wooden's memo sparked outrage on social media, where some Twitter users are calling for a boycott of Wynn businesses at the hashtag #BoycottWynnResorts.

"Wynn used to be my favorite Vegas hotel. Done with them," one commenter said. "Just cancelled our stay at Wynn. Never going back," another said. "Jesus they have no shame," added a third.

The Wall Street Journal reported that Wynn Resorts' market value dropped by $2.1 billion on Friday after the report was published.