Jon Potter owns awwpictures.com, which purports to have "all the best cute pictures around," but he's also in charge of running the AirBnb page for the tent outside his parents home in the Monta Loma neighborhood of Mountain View, California, near the Google campus. He's charging $46 a night, or $900 a month, for a spot in the not-so-spacious 7 x 9 Coleman tent sitting in the backyard.
"Indeed, it is preposterous," Potter told Fusion, "because there aren't a lot of places people would consider paying that much. I've also have had people ask for a discount if they bring their own camping stuff. I have not followed through on that."
Preposterous though it may be, it's a reality the market apparently dictates. There's hardly anywhere in Mountain View for folks to stay, he told Fusion, and so he and his parents joked one day they should just rent out a tent in the backyard. Soon after, it wasn't much of a joke. At first, they listed the tent at about $20 a night, but there were so many requests that Potter needed to bump up the price.
He kept bumping it up, and even at $46 a night, there are so many requests he needs to turn people down. He estimates that more than half the residents of the tent are tech industry workers needing a place to stay for a night or two while they look for housing.
G/O Media may get a commission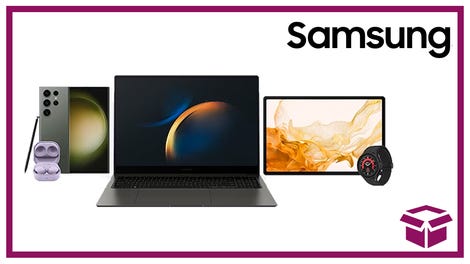 24 hour deals
Discover Samsung - Daily Deal
The AirBnb page for tent boasts enviable accommodations, including "one shower everyday," as well as the opportunity "to eat inside." Potter hasn't had any issues with residents trying to abuse their shower privileges, he tells Fusion. "I haven't had any issues with that," Potter says.
Michael Rosen is a reporter for Fusion based out of Oakland.