This generation of young adults was supposed to be the one that was giving up on cars.
But new data from J.D. Power show that between 2010 and 2014, there was a 118-percent increase in new vehicles purchased by Gen-Y, which they define as anyone born between 1977 and 1994.
That compares with increases of 57 percent for Gen-X and 31 percent for Baby Boomers.
There were 3.7 million new cars purchased by Gen-Y in 2014, compared with 1.7 in 2010.
G/O Media may get a commission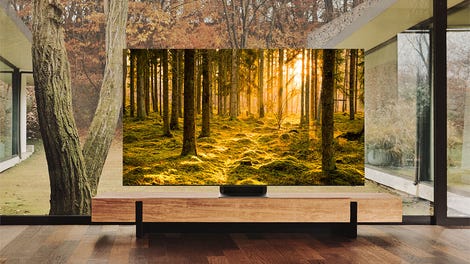 Up to 40% off
Samsung Smart TVs
As a result, Gen-Y's share of all new vehicles purchased increased to 28 percent in 2014, compared with 24 percent for Gen X (Baby Boomers are still tops, comprising 37 percent of all buyers).
However, J.D. Power's data show Gen-Y remains cash strapped — literally. They're paying cash for their cars just 8 percent of the time. Meanwhile, they comprise 40 percent of all loans with terms of at least 6 years.
"They may be less resistant to doing a long-term loan than older generations, who were always taught pay off loans as quickly as possible," said Tim Dunne, J.D. Power's director of automotive analytics.
They're also buying smaller, less expensive cars. Here's the breakdown: they buy 30 percent more compact cars than the rest of the population, and 25 percent more small cars. And they buy 13 percent fewer compact and midsize SUVs.
The average purchase price for a new retail vehicle for Gen-Y is $29,998, all-in.
Dunne said there is not enough data to compare whether this generation of young adults is buying more cars at their age than older generations did when they were younger. Gen Y is much larger than Gen X, which may account for why the former's share of new vehicle purchases has surpassed the latter's. He also said it's likely many more Gen Y'ers are still buying used cars than new ones.
But he said it is noteworthy that Gen Y's are buying so many more new cars despite the fact that their income is less than Gen Xers, who are now in their peak earning years.
"That's not what you'd expect," he said.
Rob covers business, economics and the environment for Fusion. He previously worked at Business Insider. He grew up in Chicago.