Americans' support for the death penalty is at its lowest point in 40 years, according to a new survey from the Pew Research Center.
The leading cause of the plunge in support, age-wise: Millennials, barely a majority of whom now say they favor the death penalty as a form of capital punishment for criminals convicted of murder.
According to the survey, just 51 percent of 18- to 29-year-olds say they support the death penalty, while 43 percent are now opposed. That's a 15-point swing from just four years ago, when the split was 59-36 in favor.
Overall, 56 percent of respondents in the poll favor the death penalty as a form of capital punishment, according to the poll. The percentage of people who favor the death penalty is down 6 points from 2011.
More remarkable is the shift from 20 years ago. In 1995, 78 percent of Americans said they supported the death penalty, while just 18 percent were opposed. Here's a chart from Pew that shows how the gulf has narrowed considerably since then:
G/O Media may get a commission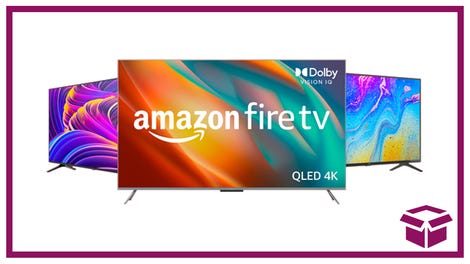 Ooh. stunning.
New Amazon Fire TVs
White Americans and Republicans are the most likely demographics to support the death penalty. By a 63-33 margin, whites favor the death penalty, though that support is down 5 points over the past four years. Respondents who identify as Republicans, however, are virtually unchanged from four years ago — 77 percent favor it and 17 percent are opposed.
There has been a continued shift downward among minority populations and those who identify as Democrats. Here's a quick breakdown:
Democrats oppose for the first time by a 40-56 margin, a huge 22-point swing from 2011;
African-Americans oppose by a 34-57 margin, a 14-point swing;
Latinos oppose by a 45-47 margin, a 12-point swing.
The death penalty is now at the center of two notorious cases working their way through the court system — one involving Colorado movie-theater shooter James Holmes and the other involving convicted Boston Marathon bomber Dzhokhar Tsarnaev. Holmes' trial is set to begin later this month, while Tsarnaev's sentencing trial will take place next week.
A CBS News poll showed that 60 percent of Americans favored the death penalty as punishment for Tsarnaev. Some prominent national figures, including Boston Cardinal Sean O'Malley and Massachusetts Sen. Elizabeth Warren, have said Tsarnaev's life should be spared.
"My heart goes out to the families here, but I don't support the death penalty," Warren said on CBS last week. "I think that he should spend his life in jail — no possibility of parole, he should die in prison. But that's how I see it. It will be up to the jury."
"The alternative to the death penalty is not as if you turn this guy free," she added. "The point is that he stays in prison, he dies in prison, he's put away. He's not a danger to anyone else and [he's] not a part of an ongoing story - he's not someone who tries to then or is able to keep sucking up a lot of energy and a lot of attention."
Brett LoGiurato is the senior national political correspondent at Fusion, where he covers all things 2016. He'll give you everything you need to know about politics, with a healthy side of puns.