House Speaker and weird thumb haver (see: above photo) Paul Ryan is stepping down. If Republicans maintain control of the House in 2018—which is likely but looking more and more uncertain as calamities continue to pile up and November draws nearer—they will choose a new speaker shortly after the election. Let's take a look at all the bad guys currently vying to replace Ryan.
House Majority Leader Kevin McCarthy (R-CA)
Representative Kevin McCarthy has represented California's 23rd District, in the state's conservative Inland Empire, since 2013. McCarthy is utterly unremarkable as a human being, with politics that mirror all the other shitheads in his party. President Donald Trump has called McCarthy "my Kevin," which feels like an adequate punishment for being the House Republican leader.
Unlike Ryan, however, McCarthy seems to view politics less as a winner-take-all battle for free market ideology and more as one big, fun game! A big part of that game, for McCarthy, is hobnobbing with celebrities. As Congress' Starfucker-in-Chief, McCarthy will force any A- to D-list celebrity he comes across to take a photo with him so he can look "cool" and "hip" on Instagram (whom among us, etc.)
G/O Media may get a commission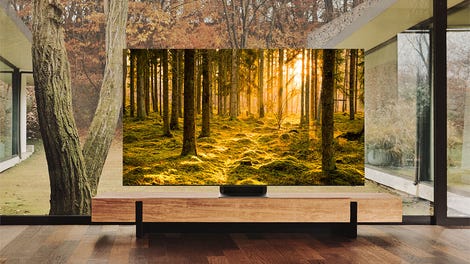 Up to 40% off
Samsung Smart TVs
(Steph, no!)
(Jeff, no!!)
(Pope Francis, babe, no!!!!)
Wow, using your time in Congress to enact a regressive agenda that fellates the wealthy while depriving the poor of crucial material resources sure seems like fun!
House Majority Whip Steve Scalise (R-LA) 
Last June, Scalise was shot at a baseball practice for members of Congress and still walks with a cane.

Scalise is popular among the more right wing members of the House, which is like saying you're popular with the more modern Stone Age family members of the Flintstones. He reportedly once compared himself to David Duke—the former Grand Wizard of the Ku Klux Klan—but "without the baggage."
Asked about his aspirations to succeed Ryan on Wednesday, Scalise demurred. "I'm focused on working with President Trump to make sure we get our agenda passed," he said, according to ABC News.
Rep. Jim Jordan (R-OH)
Jordan co-founded the House Freedom Caucus and was an active member of the House Select Committee on Benghazi formed by Congressman Trey Gowdy.

He is also the latest bad man considering throwing his hat in the race to replace Ryan, the Washington Post reported on Friday:
Two Republican lawmakers said they had spoken with Jordan (R-Ohio) since Ryan announced his retirement Wednesday, and both said that they got the impression that Jordan would enter the race to lead the House GOP. The lawmakers spoke on the condition of anonymity to describe private conversations.

Jordan, 54, is a former champion college wrestler who co-founded the House Freedom Caucus, a hard-line faction of about three dozen conservative lawmakers that could play a kingmaker role in any leadership race to come. Its members have been highly critical of the GOP leadership, especially after last month's vote to pass a $1.3 trillion omnibus spending bill.
When asked recently about a GOP bill to kick an estimated 8 million people off of food stamps (more than two-thirds of SNAP recipients are families) Jordan said, "That certainly sounds like it's moving in the right direction." Wow, what an incorrigible piece of shit!!!
Ryan may be leaving Congress, but never fear: There are plenty of mediocre-to-bad white men waiting in the wings to take his place. On the bright side, at least now we won't have to look at Ryan's smarmy mug anymore.