Just moments after defending the Confederate flag, and insisting it was not a "symbol of racism," a man suing to have the flag displayed in a county courthouse blurted out a vicious slur against one of America's greatest civil rights leaders.

"I don't believe it's a symbol of racism, I don't believe it's a symbol of slavery, that's my personal view, but how they feel is their business," Russell Walker, of Aberdeen, NC, told reporters outside the York County, SC courthouse, where he was due to hear a judge's ruling on whether the flag had a place inside the courtroom. (The case was eventually tossed because Walker doesn't live in South Carolina.)
Then came the racism.
"Hey, I get on the street, I see Martin Luther Coon—" Walker continued, quickly adding, "I shouldn't have said it."
G/O Media may get a commission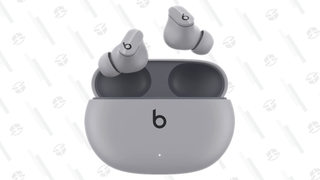 He then went on ham-fistedly draw an equivalency between his defense of the pro-slavery confederate symbol, and monuments to the slain civil rights leader.
"When is it gonna end?" he implored.
Walker is hardly stranger to airing his odious "personal beliefs" in public. In 2016, he appeared in a Youtube video claiming that "the Jews rule the world," and insisting that "you have to have separation of the races."